Location
Location & Transport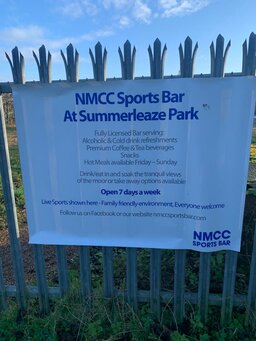 This is a map of how to get to the NMCC Sports Bar, and can be downloaded here NMCC Map
The postcode is in a totally different place to NMCC. Use https://what3words.com/learn.meal.whites website to get an accurate fix on NMCC.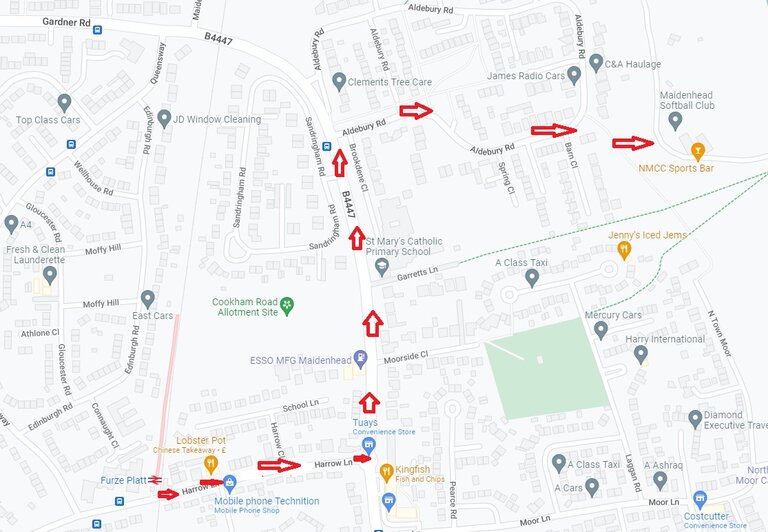 To be held at Summerleaze Park, Off Summerleaze Road, Maidenhead SL6 8SP, an easy 12 minute walk from Furze Platt station, which has an hourly service from Maidenhead station. We would recommend that customers coming to and especially leaving the festival use the paved and light Aldebury Rd. route.
The Aviva bus No. 37 stops on the Cookham road near Aldebury Road into the venue.
There are 2 ways into the Sports Bar, by foot as the map shows above or by car/taxi off Summerleaze Road, the entry gate will open automatically for a car on approach. National Cycle Network 50 passes the entrance.
For fitness you can cycle there on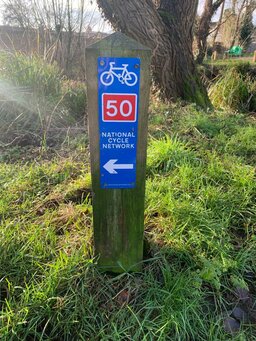 and earn your beers!
Transport Info
Buses
There are two buses from Maidenhead station: No.9 (Thames Valley Buses) & No. 37 (Aviva Buses)
Both stop close to the footpath leading to the festival.
Timetables can be found at https://www.thamesvalleybuses.com/services/CTNY/9?date=2022-02-09&direction=outbound.
and https://www.arrivabus.co.uk/
Trains
Great Western Railway & TFL operate the trains through Maidenhead. Info on these can be found here:
Note: If arriving by train, change to platform 5 to catch the Cookham train to Furze Platt.
.
Cars
If you are coming by car/taxi, there is plenty of parking at the NMCC Sports Bar, download a map showing NMCC road map,